Internships
Jump Start Your Career
Join our award-winning team as you get real-world experience with one of the most diverse, inclusive Fortune 100 companies in the U.S. It will provide an opportunity to learn more about yourself, the world of business and the profound impact of helping young individuals plan for their financial security. It will also allow you to expand your professional network and develop lifelong skills.
Not Your Typical Internship
At Northwestern Mutual we believe the only way for students to have a successful internship is by experiencing hands-on training and mentoring as well as developing relationships with our advisors.
College financial representatives will gain real-life experiences while earning performance-based compensation. Our attractive reimbursement program for professional studies can lead to a professional designation for interns who go full time.
Our training program will help you:
Receive financial planning training centered on growing your knowledge
Develop your skills in networking and business relationships
Be mentored and coached by our designated College Unit Captains and College Unit Directors
Join in on fun company outings and community service initiatives
A Day In The Life of a Northwestern Mutual Intern
We Also Like To Have Fun

Career Fairs & On-Campus Interviews

Look for us on your campus conducting mock interviews, providing feedback on your resume, and participating in class and club presentations on topics such as interviewing basics, resume writing and leadership.
Northwestern Mutual actively participates in many careers centers at the following colleges and universities in the surrounding area:
Syracuse University, LeMoyne, SUNY Oswego, SUNY Cortland, and others.
Are you a graduating senior? Learn more about our Financial Advisor Development Program (FADP)
Our Financial Advisor Development Program is a career pathway designed for

graduating seniors

to grow into and become

successful financial advisors.
We partner with you to help you move from a recently graduated college senior, to a Financial Representative, to a Financial Advisor and on a path to become a CERTIFIED FINANCIAL PLANNER professional and enrolled in the CFP® certification program within 18 months.
Still Not Sure? Hear It Straight From The Interns Themselves
Northwestern Mutual has given me more opportunities to grow, develop, and learn than I could have imagined possible from a summer internship. Being given the freedom to run my own business and create my own future with the incredible support from everyone here is an experience I couldn't have received anywhere else. The knowledge and experience I've gained throughout my time as an intern are things that I will take with me in the future no matter where I end up.
- Annelise Eicholzer, 2018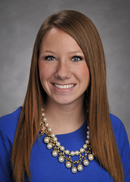 Brooke A Benkovich, CLF®
Director of Campus Selection
brooke.benkovich@nm.com
Office 315-671-1825
My Networks: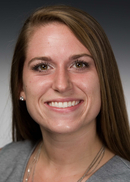 Nicole K Hurley
Recruiter
nicole.hurley@nm.com
Office 315-671-1828
My Networks: