Career Changers
If you're looking for a career with impact you've come to the right place.
Most financial professionals didn't graduate from school with a degree in finance. In fact, a survey from Investment News highlighted that nearly 52 percent of advisors made a career switch to the financial advice business. That number climbs to 70 percent for females.1
Although many professionals change careers into financial planning, they all have certain things in common… they want to make an impact in their career and have an incredible drive to make it happen.
A career as a financial representative with Northwestern Mutual can give you the interdependence you are looking for, while having the support of Northwestern Mutual's extensive resources available to you. A career with us can be an exciting and rewarding change in your life.
The time to consider a change in your career is now! The workforce is older as like most other industries, when baby boomers retire, there will be a large gap in needed financial planning professionals. Couple that with the growing demand for financial advice and you have a tremendous opportunity in front of you.
Hear what other career changers have to say about moving into financial planning.

Financial Advisor & College Unit Director
After several years of working for someone else at a wealth management firm Jonah decided to make the change to work for himself in financial planning.
Jonah shares why he made the change, how he grew his clientele, why Northwestern Mutual, and what he loves most about this career now that he is in it.
What was happening in your career that made you consider a change?
I was working at a wealth management firm as an associate for about 3 years. I loved the industry and knew I wanted to stay in it. I was eager to learn more, but I didn't feel like I was getting the support and training that was necessary to move forward in my career. I didn't want to be someone's associate anymore, I wanted to be my own boss and be more on the forefront with clients.
Why did you choose a career in financial planning? And why did you choose Northwestern Mutual?
I wanted a career where I could help people, guide and educate them about complex decisions. I enjoy being the honest, upfront and straight shooter that helps make things simpler to understand.
Before I joined Northwestern Mutual in January 2014 I interviewed with just about every big financial firm out there. What stuck out the most to me with Northwestern Mutual was they had the most thorough selection process and proper training. Each client is different and Northwestern Mutual understands that. They offered the most flexibility when it came to their products because they want to make sure each client is getting what they actually need.
What experiences from the previous industry helped you find success with Northwestern Mutual?
One of the most important things I learned from where I was at previously that has really helped me find success is learning how not to treat people. It made me realize the type of leader I wanted to be and to treat others with respect. I've seen the training offered at other firms and it's made me appreciate where I work now because I know what else is out there and the grass is not greener.
Are you ready for a change? Do you want to get more out of your career? Chat with one of our recruiters, there's no pressure. We'll simply learn more about you and what you want to achieve and see if our career fits with your goals and needs.
1 Investment News Survey 2012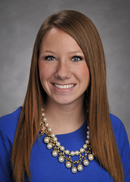 Brooke A Benkovich, CLF®
Director of Campus Selection
brooke.benkovich@nm.com
Office 315-671-1825
My Networks: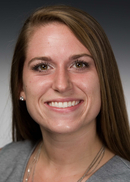 Nicole K Hurley
Recruiter
nicole.hurley@nm.com
Office 315-671-1828
My Networks: